Inspired by the Larson Scanner project, I finally broke out my Arduino and ported the code from the ATtiny to the ATmega. (The Arduino IDE runs fine with openjdk-6.) I'm sure the power usage is terrible, but I wasn't after long battery life. I wanted my very own Cylon eye.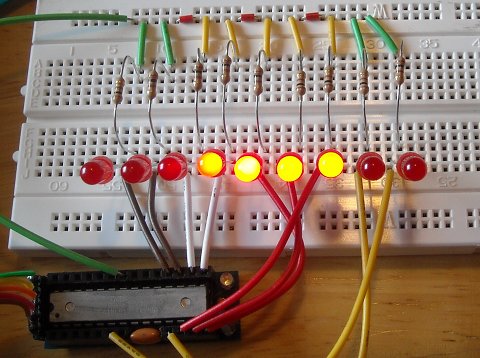 Since I was successful with porting the code and wiring up the Arduino, I figured I'd see if the tiny Arduino-clone called the "DorkBoard" would work with it too.
Later in the weekend I grabbed a AAA-battery holder and hooked that up so the eye is untethered from the USB power source. Next up, coding the pesky self-awareness.
© 2009 – 2015, Kees Cook. This work is licensed under a Creative Commons Attribution-ShareAlike 4.0 License.