Picked up a Doctor Who comic today and saw a nice hat-tip to (or composite ship design plagiarism of) Aliens.
The Colonial Marines ship "Sulaco", from Aliens, 1986: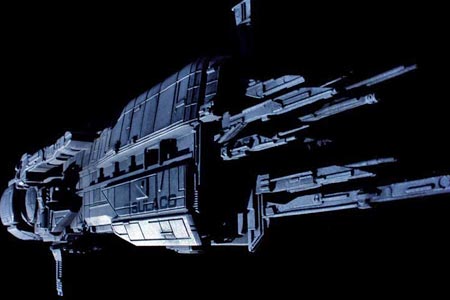 The Scavengers ship, from the Doctor Who Spam Filtered story, 2011: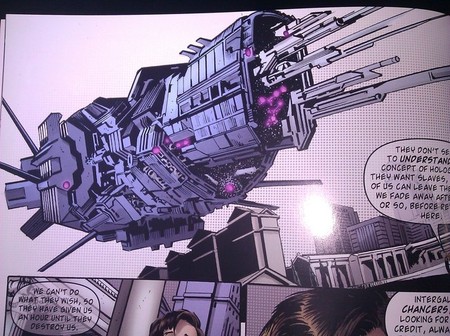 Such a great ship. Not even remotely made to look aerodynamic.
And to make this almost related to Ubuntu and Debian, here was my command line to remove exif data from the image I took with my phone:
mogrify -strip spam-filtered.jpg
© 2011 – 2015, Kees Cook. This work is licensed under a Creative Commons Attribution-ShareAlike 4.0 License.